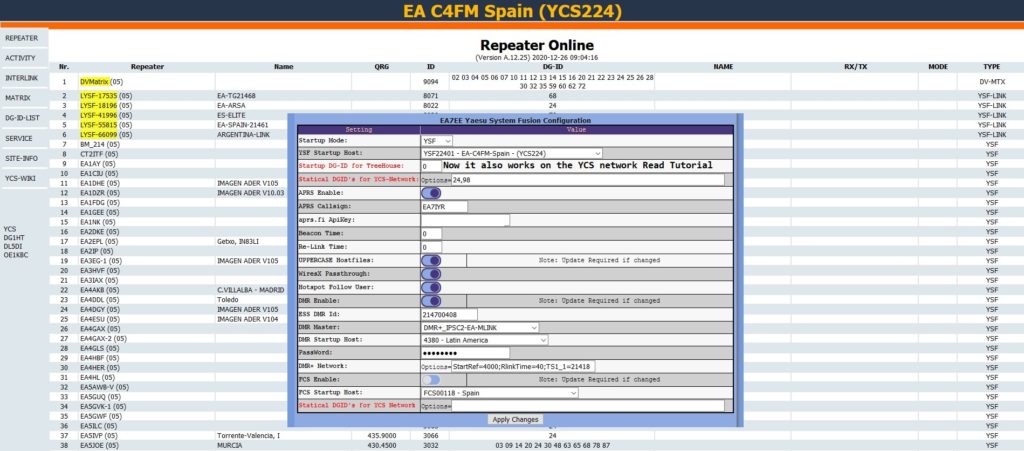 Version A.12.25 Changes:
Our YCS servers have been updated, which also support the use of a startup DG-ID from the pistar-ea image.(http://pistar.c4fm.es/) If this function is actually used for logging into treehouse (europelink) from pa7lim, this value can now also be understood by the YCS. A set startup DG-ID is now evaluated and used as the only set static DG-ID if no DG-IDs are set in the options. Here, too, there is now the option of activating dynamic DG-ID "on demand".
If the options are set, the value of the Startup DG-ID is ignored as it is not required.
This function should also enable hotspots or repeaters to be connected if they "accidentally" set a startup DG ID instead of the standard options.
In addition, the YCS dashboard has received a link to our YCS Wiki, in which you can find a lot of information about our YCS network. There are also add-ons that expand the YSFGateway from G4KLX with the System Fusion II functionalities (DG-ID) for our YCS.
YCS SPAIN: http://c4fm.es/
Impactos: 0